ICS ADVANTAGE
Certifications
ICS's certifications serve as proof that quality management systems have been implemented. ICS uses these practices to help reduce defects in the supplier chain, improve quality, increase customer satisfaction, and reduce the amount of time spent on audits.
If you don't see what you are looking for give ICS a call, the approval list is constantly expanding and ICS may be obtaining additional approvals or optimizing our processes.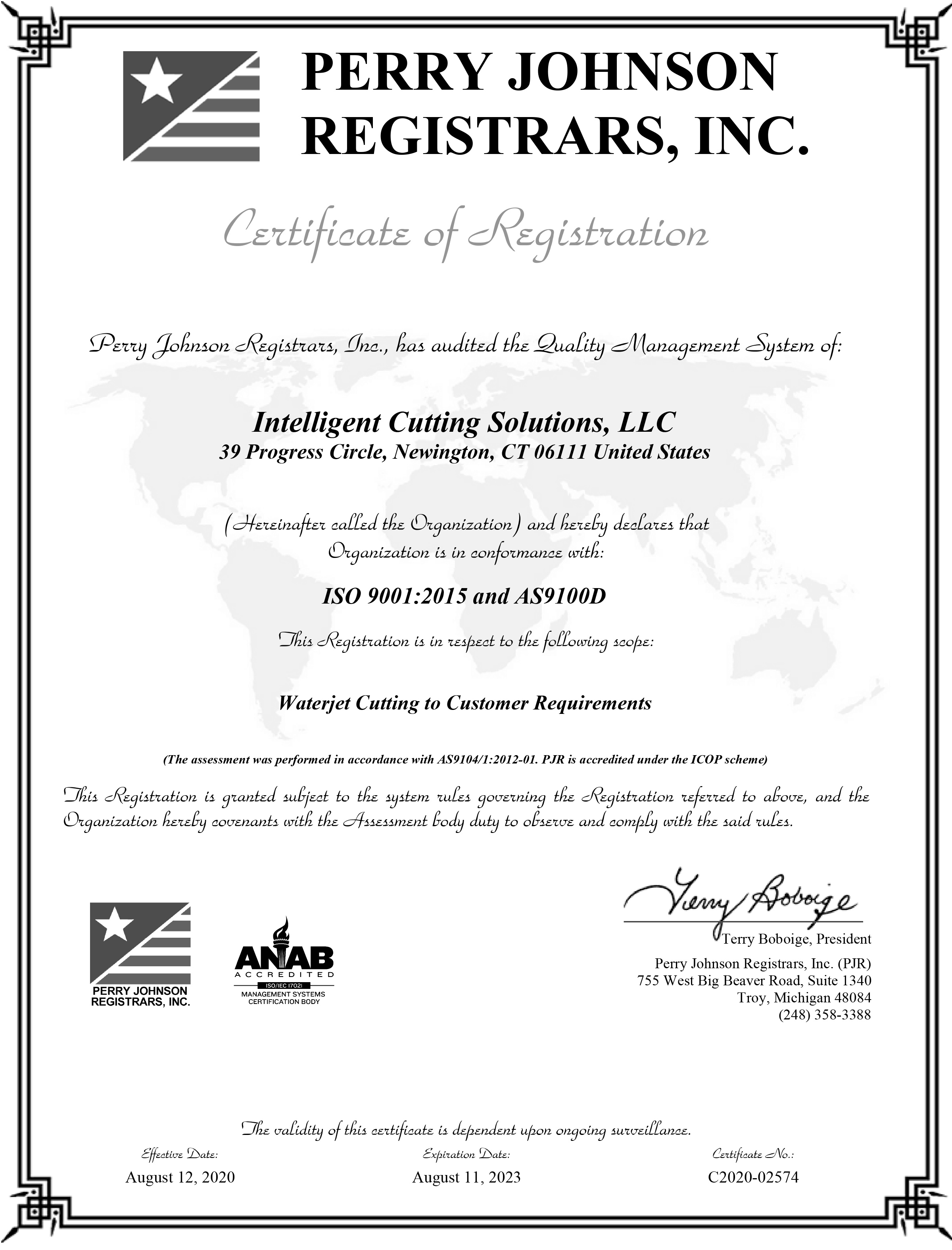 ISO 9001: 2015
This certification is one of the most widely recognized in the world. ISO9001 is a quality management standard that presents specific standards that allow us to increase business efficiency and boost customer satisfaction. Some of the principles included in this approach are: good leadership, customer-centered focus, continual improvement, and team involvement.
AS9100D
This certification ensures that ICS has a structure which allows our business to adapt to changes in the industry, address product safety concerns, and prioritize the prevention of counterfeit parts. This is an SAE International document supported by the International Aerospace Quality Group (IAQG).
ITAR Certified
The ITAR compliance program is a set of regulations that are required by the U.S. government for any company that is involved in the manufacturing or shipping of defense articles or services.
Get a Quote
Upload your design on our websites easy-to-use rfq intake form and recieve a quote within 24 hours!